Home Phone Service Plans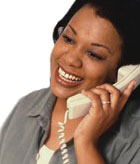 We offer both Lifeline Government assisted and non Government assisted home phone plans.
We have plans starting as low as $21* per month. Some plans come with free features or free long distance. Many offer the first month free or free activation. Plans can vary by state and carrier so click on your state below to see what is available for you.
Lifeline home phone pricing summary.
Non-assisted home phone pricing summary
or Call the Sales Hotline
*$21 per month pricing is for Lifeline qualified customers in most states.
Power to Choose Electricity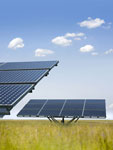 Start saving on your power bill by exercising your power to choose electricity providers.
We can get you connected to an energy supplier that will save you money or even provide government assistance on your electricity bill. If you're in a deregulated energy state like Texas, Connecticut, Delaware, Illinois, Maryland, New Jersey, New York, Pennsylvania, or Washington D.C., call us to see how we can help you.
1-877-407-8491