Home Phone Service in Texas
Need new phone service in Texas?
$25.70/mo*
Free Month of Service!**
see important billing info for Texas customers
No Deposit
No Credit Check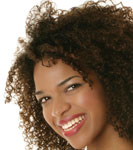 or Call the Sales Hotline at
1-866-202-3357
*Plus taxes and fees. $25.70 includes Lifeline government assistance discount. Lifeline discount is applied after connection and customer has registered with Lite-Up Texas. More information on pricing and discounts in Texas. Service is provided in the AT&T (SBC) areas of Texas.
** Activation fee of $29.99 is charged and the first month's service charge of $25.70 plus taxes and fees is waived.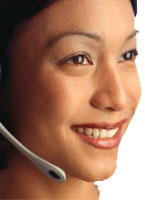 We also Offer:
Long Distance plans
Lifeline Government Assisted Texas Home Phone plans
Free Activation
Expert Phone has been connecting customers with trustworthy home phone service providers in since 1999. All of our home phone plans in Texas allow access to 911 services, unlimited local calls and toll free number calling. Services that incur a fee on a per-call basis may be blocked in order to maintain level monthly billing.
Government Assisstance
Get your phone connected right away. If you are currently receiving some form of government assistance like Food Stamps, Medicaid, SSI, etc, you are qualified for our government assistance program and will enjoy our low government assisted home phone rates starting at just $25.70 per month! Just fill out the Lite-Up Texas application to be sure you receive the Lifeline subsidy.
Long Distance Plans
Placing long distance calls is inexpensive with our low priced plans. Some of our phone plans come with long distance minutes included that renew each month but, if you need more, we have packages ranging up to unlimited service for only $10.

Your Texas Home Phone Service Provider.
Plans and Pricing
Fast Connections!
Low Prices!
No Hassles!
Texas Electricity
Do you need power in Texas?
You have the Power to Choose!
We can get you great rates on energy in Texas.
Call now for a quote!
1-877-407-8491
Limited Time Promotion!
Free Month of Service*
Call Waiting
Caller ID
Free Long Distance*
$29.99 to Start
$25.70/mo
*Pay no service fee for first month. Pay only a $29.99 activation fee. Advantage plan for Lifeline qualified households. 100 minutes free Long Distance per month.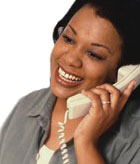 We can get your
Home Phone connected in Texas NOW!
Past due bills with other carriers is not a problem!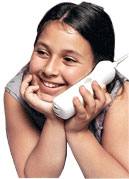 Get your Phone in Texas
No Credit Check
No Deposit
No Contract
No ID Required