Get Started with
Home Telephone Service
from Expert Phone
How do I start?
It's easier than you think to get your landline working!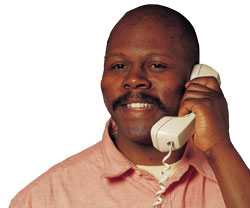 Step 1. Find the state for the address where you would like service (state grid below) and click it to go to a page containing plans and pricing for your area.

Step 2. On that state's page, you'll find an Order button that you can click to order on-line (if available). If you prefer, you can call the Sales Hotline to place your order or to get more information. On-line ordering not available in all states

Step 3. Complete the easy application form and click submit. If you're ordering a Lifeline plan, you might need to provide proof of Lifeline eligibility.
Orders are usually reviewed and processed in 2 business days. Most are active within 2-5 business days once documentation is received. For information on the status of your order after submission, call the customer service number for the appropriate provider / state (see contacts page)(allow 2 business days to process before contacting customer service)
It's that simple! We will process your order quickly.*
Activations typically complete in 2 to 5 business days.
* Price to start service varies based on location. For plans that have associated charges, or for additional services, we will need to get that payment before processing your order.
If you have ordered a Lifeline government assistance plan, we require, per the FCC, a signed certification form from you to maintain your eligibility for the Lifeline subsidy discount (except Texas). The self certification form is part of the on-line self sign-up process. When ordering by phone, you must still complete the on-line Certification form before we can process your order. We might also require proof of eligibility for Lifeline government assistance.
Free Government Cell Plan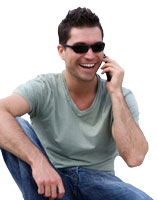 1000 Minutes
Lifeline Government Assistance
Voicemail
Texting
Free Handset
No Bill!
Get a handset and a 1000 minute plan and pay nothing.
We can get you connected NOW!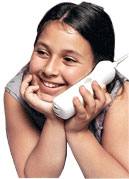 Past due bills with other carriers is not a problem!
No Credit Check
No Deposit
No Contract
No ID Required
For information on home telephone plans and pricing in your area click the button below.
Fast Connections!
Low Prices!
No Hassles!