Home Phone Service in Arkansas
$20.70/mo*
Pay just $29.99 to Start!
No Deposit
No Credit Check
No Contract
No Identification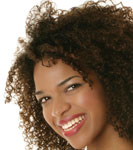 or Call the Sales Hotline
*Plus taxes and fees. Includes Lifeline discount of up to $9.25/mo. Service is provided in the AT&T areas of Arkansas.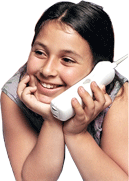 3 Plans to Choose From (AT&T Area)
Basic Plan - $20.70
Unlimited Local Calls
Emergency 911 Access
Toll Free Number Calling
Advantage Plan - $25.70
Basic Plan plus...
Caller ID Deluxe
Call Waiting Deluxe
100 US Long Distance Minutes
Premium Plan - $30.70
Advantage Plan Plus...
Caller ID Deluxe
Call Waiting Deluxe
100 US Long Distance Minutes
Call Forwarding
3-Way Calling
Call Blocking
Speed Dial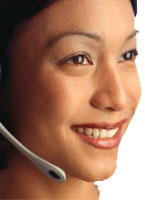 We also Offer:
Wireless Service
Unlimited Long Distance Service - $10
Lifeline Government Assisted Arkansas Home Phone plans
Unlimited Local Calls
Free Government Cell Phone Plans
Expert Phone has been connecting customers with trustworthy home phone service providers in since 1999. All of our home phone plans in Arkansas allow access to 911 services, unlimited local calls and toll free number calling. Services that incur a fee on a per-call basis may be blocked in order to maintain level monthly billing.
Long Distance Plans
Placing long distance calls is inexpensive with our low priced plans. Some of our phone plans come with long distance minutes included that renew each month but, if you need more, we have packages ranging up to unlimited service for only $10.

Current Promotions!
$10 Unlimited Long Distance
Free Phone Service for First Month*
Unlimited Local Calls
$29.99 to Start
* Lifeline Government assistance plans for Arkansas AT&T service areas.
Arkansas Home Phone Service
from
$20.70 / mo*
* Prices vary by carrier and state. $20.70 is for the Basic Lifeline plan in the Arkansas AT&T area. Plus taxes and fees.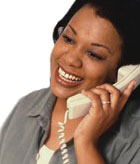 We can get your
Arkansas Home Phone connected NOW!
Past due bills with other carriers is not a problem!
Programs that Qualify Government Assistance for Arkansas
Veteran's Pension or Survivor's Pension Benefit
Fed. Public Housing Assist (or Section 8)
Supplemental Nutrition Ass't Program (aka SNAP or Food Stamps
Medicaid
Supplemental Sec. Income (SSI)
Income for household is equal to or less than 135% of Fed Poverty Level
Participation in any one of the above listed programs can qualify you for Lifeline.
Fast Connections!
Low Prices!
Your Arkansas Home Phone Service Provider.