Prepaid Home Phone Service
Want the convenience of Pay-as-you-go home telephone?
No Deposit
No Credit Check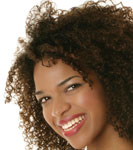 or Call the Sales Hotline
Expert Phone has been a leading provider of prepaid home telephone service since 1999. We provide prepaid home phone in Alabama, Arkansas, Florida, Kentucky, Kansas, Georgia, Indiana, Ohio, Oklahoma, South Carolina, Michigan, Mississippi, Missouri, North Carolina, Louisiana, Tennessee, Wisconsin, and Texas. Our basic prepaid home phone allows unlimited local calling, 911 access, and the ability to call toll free numbers. Service is blocked where a fee is charged on a per call basis.