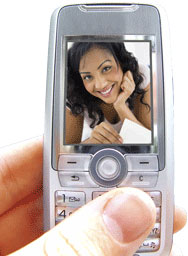 Free Government Cell Phone Service
We now offer government assisted cell phone service and free mobile phones.
Pay nothing - EVER!
Free Cell Phone with up to 1000 Free Minutes every month!
If you are already getting some type of government help like Food Stamps (SNAP), Medicaid, or Veterans Pension, or your total income for the household does not exceed 135% of Federal poverty levels, you are qualified to receive FREE government cell phone service. We'll even give you a handset for nothing! You won't even pay shipping. And, you will never get a bill!
Use your lifeline cell phone to send text messages, or call long distance to anywhere in the USA.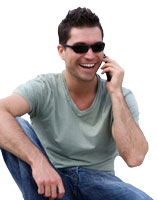 You may have heard about the Obama Phone which refers to this Lifeline program. There are some mis-conceptions surrounding the Obama Phone myth. First of all, it's not really a government phone. The phone itself is not subsidized by this program. However, many providers will give new customers their first handset for no charge. The Lifeline subsidy is actually just $9.25 per month in most states. This subsidy is what pays for your minutes each month. Depending on the price of wireless minutes in your area, your "free" plan can include 1000 minutes or more.
Another misconcenption about the Obama Phone is that you can get one from every carrier, and end up with many. This is not true. It is against the rules of the program to have more than one Lifeline supported service in one household. Doing so can result in federal prosecution.
This service is for those qualifying for Lifeline government assistance. Lifeline is a Federal program intended to make telecommunications service affordable to low income families. This benefit can only be taken once per household.