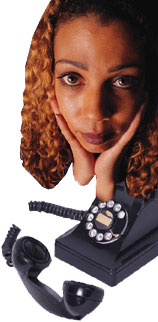 Want
Free Home Phone?
or, are you eligible for
Low Income Home Phone Service ?
If you are a low income family that qualifies for the Lifeline program, we can get you telephone service with a free activation or, free first month!
No Credit Check
No ID Required
No Contract
No Deposit
or Call the Sales Hotline
Check pricing for your area.
Expert Phone is a utilities marketing company that has been connecting customers with premium home phone service providers since 1999. Expert Phone provides home phone service in Georgia, Florida, Alabama, Arkansas, Indiana, Kansas, Kentucky, Missouri, Mississippi, Michigan, Oklahoma, Ohio, Tennessee, South Carolina, North Carolina, Louisiana, Wisconsin, and Texas. Basic Home Phone Service plans allow unlimited local calling, 911 access, and the ability to call toll free numbers. Services with a per-call charge may be blocked in order to maintain level billing.
Long Distance Calling
We offer long distance calling at great rates. Our basic government assisted home phone service in the AT&T areas of many states comes with free minutes of long distance at no charge. Many states even offer unlimited long distance plans for just $10.