Free Government Cell Phone Service in Arkansas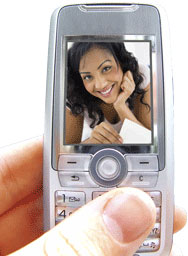 We now offer government assisted cell phones and service.
Pay nothing - EVER!
If you live in Arkansas, and you currently receive some type of government assistance like Food Stamps (SNAP) or Medicaid, you are qualified to receive a FREE cell phone and FREE service. You will never get a bill!

Use your free cell phone to send text messages, or call long distance to anywhere in the USA.
Lifeline Government Assistance
The free government cell phone service in Arkansas is through a program called Lifeline.

Lifeline is a Federal assistance program created to make phone service more affordable to low income households. You can qualify for Lifeline if you are already enrolled in government assistance like Supplemental Nutrition Assistance Program (SNAP), Federal Public Housing Assistance (section 8), Supplemental Security Income (SSI) or others. You can also qualify based on your household income if it is at or below 135% of Federal Poverty Levels.

More information on Lifeline and the Lifeline Qualifications.