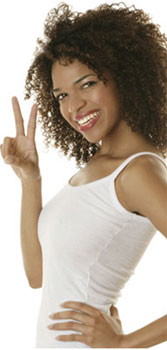 Lifeline Phone Service!
Free Features
Free Month of Service
Free Long Distance
This offer is valid to customers receiving Government Assistance and living in the AT&T (formerly BellSouth) service areas. Promotion not available in all states. Check pricing in your area.
or Call the Sales Hotline
Qualifying Government Assistance Programs:
Low Income House Energy Ass't Program (LIHEAP)
Temp. Assistance for Needy Families (or TANF)
Supplemental Nutrition Ass't Program (aka SNAP or Food Stamps
Fed. Public Housing Assist (or Section 8)
National School Lunch Pgm's Free Lunch
Medicaid
Supplemental Sec. Income (SSI)
Income for household is equal to or less than 135% of Fed Poverty Level
If you are participating in one or more of the above programs, you qualify for Lifeline home phone service. You'll then need to fill out the certification form (links at left) and mail or fax it to us.
Additional Information
Texas customers must certify with the Texas PUC appointed Low Income discount administrator (LIDA) using the LITE-UP form (form must be filed with LITE-UP Texas per instructions on the form)
Once we receive the signed form and appropriate documentation, or, for Texas customers, receive notification from the LIDA, we'll put you on the Lifeline assistance program and your monthly bill for basic Lifeline phone service will be reduced by up to $11.16.

FREE activation is not available to customers who have already taken advantage of our FREE activation promotion in the past or who have received Link-up assistance from another carrier.

FREE activation is for the phone service only. If you're ordering other services like additional Long Distance or Internet Access, we must receive payment for that portion before placing the order.
Expert Phone has been a leading lifeline home phone service provider since 1999. We provide government assisted phone service in Alabama, Florida, Arkansas, Indiana, Kansas, Kentucky, Georgia, Tennessee, Mississippi, Michigan, Missouri, Ohio, Louisiana, North Carolina, South Carolina, Wisconsin, and Texas. Our Basic Government Assisted Lifeline Home Phone Service allows unlimited local calling, 911 access, and the ability to call toll free numbers. Service is blocked where a fee is charged on a per call basis.