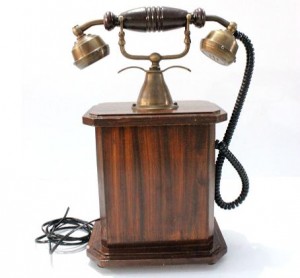 It's been about 130 years that the traditional landline, a phone system distributed via a network of copper wire, has been in place. And even while cell phones have carved a strong niche for themselves and their usage is almost ubiquitous, avid users of the old copper wire still remain. Going by data from major telecom companies, many households still prefer to stick to their traditional landlines due to certain benefits attached to them. For example, they offer unparalleled call clarity and 911 tracking response which cellphones fail to provide. Therefore, telecom companies insist that conventional landlines still remain a preferable option for consumers as telephone companies try and find the best fit for them.
Post the boom in the wireless sector, telecom companies are now geared to make infrastructure upgrades for Internet and television service to extend more options to homeowners. For example, a few months back Verizon capitalized on its expansive wireless networks to introduce wireless home phones with a product called Voice Link. This alternative can immensely improve home phone service, increase customer choice and ease out disruptions in regions where existing infrastructure for landlines may be chronically faulty. Wireless home phone customers receive hardware that allows them to tap into an existing mobile network for traditional home phone use. It receives the same dial tone and basic service through a new source at a similar price. As a result, this new method also proves quite beneficial for users.
Verizon is not the only company offering a service like this. AT&T just announced a compelling product that supplies voice service in the same manner. Even the AARP and Walmart have jumped into the mix, offering products that offer only voice service.
Executives from various renowned telecom companies insist that wireless home phone service is not a replacement for traditional land lines. It could rather be a welcome option for customers who have suffered continued problems with their conventional wired phone service due to aging copper infrastructure.
Thanks to such developments, as well as competition for landline customers among cable companies, fiber optic providers, and voice over Internet providers, there are more offerings for traditional home phone services to television and internet subscribers at competitive prices.