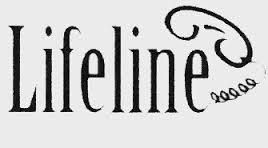 The Internet has undoubtedly become an inevitable part for our everyday life. Joining hands with the rapid development of sophisticated computer and telecommunication technology, the Internet has slowly transformed our vast world into a global village. As a result, it has become an integral support to more complex and critical functions in both our commercial and personal activities. Heeding that trend, a congresswoman and two US senators have given their full support for the Broadband Adoption Act of 2015, addressing the need for the Lifeline Assistance Program (which currently provides low-income individuals access to mobile and landline services) to include subsidies for broadband Internet services. The legislation embraces the previous legislation co-sponsored by Oregon Sen. Ron Wyden, Massachusetts Sens. Ed Markey and Elizabeth Warren and Connecticut Sen. Richard Blumenthal apprising the FCC to start off a Lifeline Assistance Program making in-home online options available for people with low incomes. For families that are eligible, the FCC seeks to rectify the plan from broadband to voice services.
There are countless reasons that access to the internet can give people advantages over those with no access. Job hunting is much easier and gives more opportunities to those with internet access. Shopping on-line is necessary for those with limited transportation options, as well as enrolling in a health insurance program, or simply trying to communicate with another person. However, lack of internet access to low-income individuals doesn't let them grab hold of opportunities that are available for them.
Jim Cicconi, senior EVP looking after external and legislative affairs at AT&T has also mentioned in his blog post that in this 21st century, Internet service has become a need for life and a simple voice line is not enough. Verizon also described the Internet as an important contribution in updating one's life style.