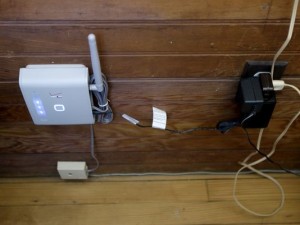 A lot of discussion about the importance of reliable, affordable phone service has been doing the rounds. Following this, some people are attempting to get the New Jersey lawmakers to overlook the facts about the inadequacies of fixed wireless service for which many New Jersey consumers are being coerced.
It is true that Verizon is required by state law to make the basic, affordable, and reliable service available. Verizon's landline phone service has been serving that purpose for years now, and has therefore become a trusted source for the New Jerseyans, old and young alike.
We know for a fact that thousands of older New Jersey residents particularly rely on their landline for a number of reasons, including health and safety. Many feel the dependence on medical monitoring systems that will not work without a reliable, conventional landline. Many have home security systems, which work depending on that same landline. Most important of all is the fact that landline phones provide relentless support during tough times like the Superstorm Sandy. At such a time, there surfaces only one reliable connection to the outside world, one lone ray of hope, when power goes out and cell towers turn down.
Verizon should have the right to market VoiceLink as an optional service people who are interested. But yes, it should only remain like an optional service and not a mandate.
Community progress should be given the required platform and space to grow. And it is to be appreciated as well as understood that someday, a technology will be introduced that will be more cost-effective, more affordable for consumers, and will represent a step forward in innovation and reliability.
Until then, reliable, affordable phone service remains a necessity for many New Jersey consumers. To allow Verizon to step away from its service obligation could be a step toward isolation, and away from help, for those who depend on their phone service the most.