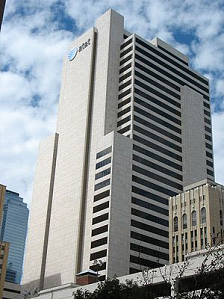 Even after the acquisition of DirecTV as well as its 18 million subscribers in Latin America, the hunt by AT&T Inc. (T) continues as it eyes more acquisitions in the region. The primary base for this rigorous quest by AT&T springs from the lucrative opportunities in the region because it is growing 10 times faster than the U.S. The $48.5 billion takeover of DirecTV by AT&T will hand over numerous satellite-TV subscribers to the American multinational telecommunications corporation, most of which are spread across Latin America, particularly in Mexico and Brazil. The deal with DirecTV will be the first of AT&T's attempts to extend its reach outside the U.S. in more than 10 years. Such an expansion by the company is crucial to driving growth as the wireless industry becomes more saturated in the domestic sector.
The key to competing in the new markets lies in providing customers not only with satellite TV, but also mobile phone service and broadband access in countries like Mexico. These are places where less than half of the homes in the region pay for TV or Internet. In this regard, Jonathan Chaplin, an analyst with New Street Research commented that AT&T needs to acquire more assets south of the border if it is targeting growth outside the U.S. The move by the U.S. telephone giant is geared by the fact that DirecTV has a great competitive product in Latin America, but it will also need broadband capabilities. The company has been testing wireless Internet access where it may make more sense to buy large landline networks that already have broadband subscribers.
Continuing with options in the U.S. that are limited to expanding its phone and TV services, AT&T is still trying its hand at making new offerings such as home security and selling wireless service to connect cars to the Internet. However, these opportunities are still in the early stages.