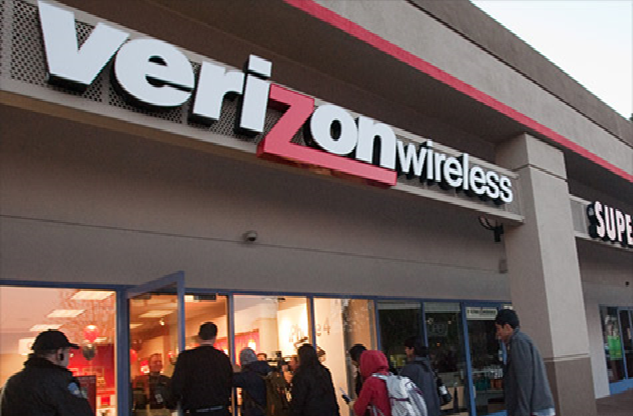 As per the U.S. Labor Department, Verizon and its two unions extended an agreement on a new labor contract, flagging about 39,000 landline employees to resume work after a long strike of 44 days.
As per a statement passed by Labor Secretary Thomas Perez, the four-year deal is going to be put into writing and the union members will start working next week. It will be the first time that the agreement will be expanded to 165 Verizon wireless employees.
Union leaders are thankful to Perez who brought Verizon Chief Executive Officer Lowell McAdam and two union executives to Washington for discussion of alternatives to resolve the issue.
"This proves that when we stand together we can raise up working families, improve our communities and protect the American middle class," said CWA President Chris Shelton.
IBEW President Lonnie Stephenson shared that the provisional contract is a significant advancement in bringing the six-week strike to an end and keep "good Verizon jobs in America."
Chief Administrative Officer Marc Reed said in a statement "Verizon is very pleased with this 'agreement in principle." "We look forward to having all of our employees soon back at work in their regular positions and doing what they do best — serving our customers."
The shares of Verizon grew less than 1 percent to $50.62 at the close Friday in New York.
Roger Entner, an analyst with Recon Analytics LLC said "In the end, it looks like everyone wins."
"The employees will get an increase over four years, which is a year longer than originally proposed. And Verizon can get all its employees back to work, including those that had been filling in on the landline side."
To fulfil business requirements during the strike, Verizon had dispatched non-union workers and managers to call centers and field-service assignments. As per Chief Financial Officer Fran Shammo, the strike has affected the company's landline business. After-effects of the strike might result in non-inclusion of FiOS TV or broadband customers in the quarter.
In addition to FiOS business, the company has been casting off union-heavy operations in three states since last month.
"This might be the last big strike for Verizon because wireline will have less and less leverage in an increasingly wireless business," said Entner.