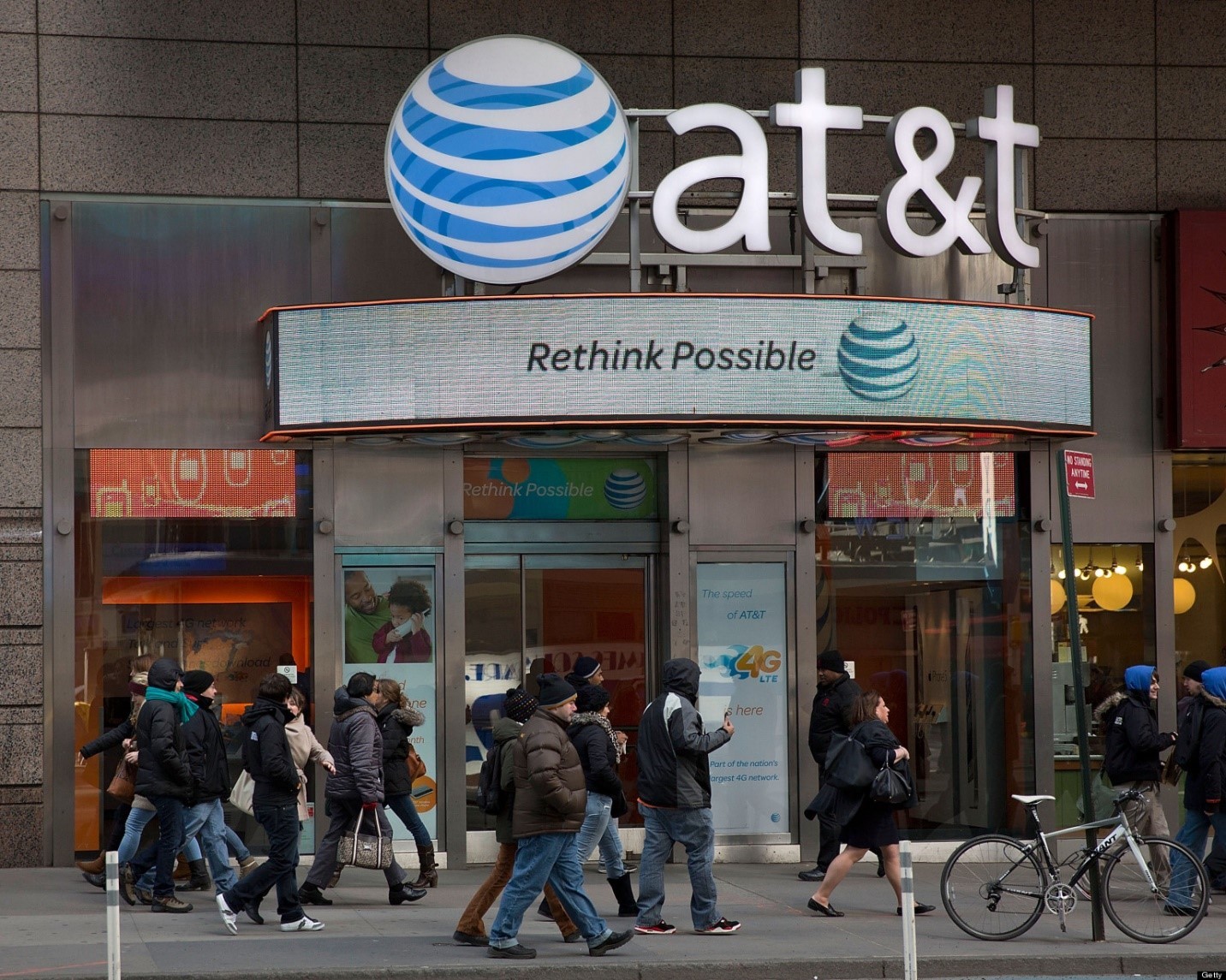 Carriers in the United States are locking horns with each other for increasing their consumer base and ROI. Some of the carriers are being praised for their sincere efforts whereas AT&T is receiving severe criticism from some customers and public advocacy groups.
So, what's the story behind the criticism?
A&T, headquartered at Whitcare Tower from Downtown, Dallas, Texas, United States, is one of the 86 service providers that have refused to participate in a government's subsidy program aimed at triggering significant reduction in the cost of broadband internet used by low income phone service users. It is a subsidy program for poor families to cover the cost of residential phone service or cell phone service to stay connected with their families, friends, jobs and even emergency services. The program had been expanded recently to include broadband internet services as a medium for closing the digital divide.
AT&T Informed FCC:
AT&T informed the FCC (Federal Communications Commission) via a letter stating AT&T's own low cost broadband program named "Access from AT&T" as a much better and reliable way of ensuring universal access to internet services. "Broadband internet should be a part of the lifeline program but the present structure of the program excessively pressurizes providers on an administrative front", says AT&T.
AT&T's think tank refused to stipulate in this regard. The company also refused to reveal the number of low Income phone service users/families participating in AT&T's 'Access from AT&T" program.
AT&T Has a Reason of its own:
Lifeline had been introduced in 1985 with the objective of making home phone service for low income families and individuals more affordable to help them stay connected with their families, friends, jobs and emergency services. The Lifeline program was subjected to expansion of vital wireless services like prepaid cellphone and texting during the tenure of President George W. Bush. This is exactly when the FCC announced an expansion for covering broadband internet services and announced the modernization of Lifeline program by setting up a NEV (National Eligibility Verifier) for checking consumer eligibility for home phone service for low income in order to fight abuse and fraud. The National Verifier is not going to be rolled out to every state in United States before 2019. This is one of the two reasons why AT&T does not want to participate.
As for the second reason, "It makes little sense to spend resources on implementation of a soon-to-be-replaced administrative rule for a new service when we are already offering low-income consumers a better deal through our Access from AT&T program," Says Joan Marsh, Senior Vice President at AT&T Washington, D.C. She said this while addressing AT&T's team on a Public Policy blog.
Customers are Frustrated:
This is true. AT&T's refusal to participate in Lifeline's broadband program has frustrated many customers. And Jessica Gonzalez, Executive Vice President and General Counsel of California based NHMC (National Hispanic Media Collation), is one of them. According to Jessica Gonzalez, AT&T and the rest of the broadband service providers must participate because "it's the right thing to do and it demonstrates corporate responsibility."
She further added that corporate programs like "Access BY AT&T" require low income phone service users/families use credit cards. Such programs most of the time have very narrow criteria for eligibility and disappear immediately after the expiration of FCC's merger conditions.
Final Words:
AT&T has made its decision. The company has openly refused to participate in the Lifeline program. This has frustrated a lot of poor customers. The move does not look good for the company as it may shrink it's consumer base. However, it is too early to predict the results of this decision taken by AT&T. For now, just wait for the right time to see the impact.
Keep coming back to us as we will keep you updated in this regard on a timely basis.