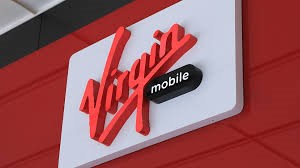 Last week's privacy breach fiasco has put Virgin Mobile's reputation under the hammer. This embarrassing privacy breach has certainly raised the eyebrows of many Virgin Mobile customers. Most of the Virgin Mobile prepaid phone service users are already turning to their social media accounts for reporting the issue.
What Exactly Happened!
This problem started bothering Virgin Mobile customers during the morning session of Tuesday on 16th August 2016. Subscribers were directed to a stranger's voicemail messages or voice mail inbox immediately after dialing 212 from their phones. That's not all! The problem did not just stop here. All of the prepaid phone service users of the company are taking this problem very seriously because of many more reasons listed here.
They don't know whose message bank they are accessing.
They struggled to access their own message bank.
They could hear or delete all of these messages.
Security pin was not needed to do so.
Every time users dialed 212, they ended up accessing the voice messages of random strangers.
Sometimes they were even asked to leave a voice message.
Some of the customer also reported their own concern about the security of their own voicemail messages. If they are getting access to random stranger's voicemail messages then somebody else must also be accessing their message bank. This problem persisted until Virgin Mobile deactivated the service. This problem forced the cheap cell phone service provider to deploy experienced technical resources to investigate the issue quickly for determining all of the causes and factors responsible for this huge mix-up.
Swift Action from Virgin Mobile for Solution:
As expected, Virgin Mobile treated this problem seriously and quickly released a statement. The company released this statement to promise all of their customers they will leave no stone unturned to ensure the security and privacy of their voicemail messages, treating the situation with the utmost priority. The company released the statement on its official Facebook page.
But what is even more bothersome for customers is that the company has confirmed that customers affected will find it very difficult to lodge a privacy complaint in the office of the Australian information commissioner for some reasons mentioned below:
The company reacted quickly and solved the issue.
Virgin Mobile, an affordable cell phone service provider, apologized to all of its affected consumers and acted transparently.
Company's technical experts smartly protected customer's data during the resolution.
Company's officials prioritized monitoring all of its social media channels for responding to the customer's enquiries.
Being one of the high quality and cheap cell phone service providers, the company has promised all of its customers that this kind of problem will not occur in future.
This certainly has helped the company save its reputation as one of the most secure prepaid phone service providers in the market. And, it looks like customers can heave a sigh of relief. It will be very interesting to see how the company manages to restore and regain its market reputation from here on. Moreover, it will also be very interesting to see whether customers calm down or claim compensation for this inconvenience from such a cheap phone service provider like Virgin Mobile.