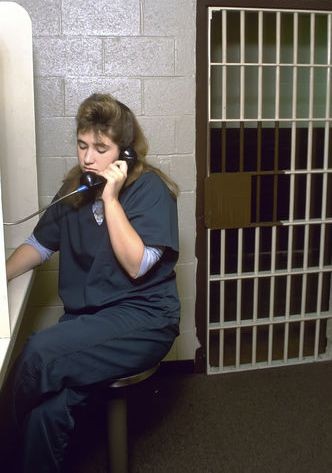 Prison's in Arkansas are about to lose millions of dollars in revenue if the Federal Communication Commission votes this week to slash inmate landline rates. According to FCC Chairman Tom Wheeler and Commissioner Mignon Clyburn, the rule is to be changed making federal prison inmate's calls no more than $1.65 for a time duration of 15 minutes. In addition, the rate caps range from 14 cents a minute to 22 cents a minute, depending on inmate population numbers. Though this proposal was brutally discourage, it doesn't restrict prisons from collecting a commission on a phone call. This practice is expected to generate more than $3 million for the prison system this fiscal year.
"If the FCC does adopt this as a final rule, it will cost not only our state prison system in excess of a million dollars, but it will impact our county jails, which recoup fees from prisoners in a similar manner," Gov. Asa Hutchinson said. "There is a cost impact to both the state and the counties that we'll have to address."
According to FCC, the prison phone service is a $1.2 billion enterprise for lockups. The state corrections department received above $1.7 million in commissions in fiscal 2015 that ended on June 30. According to Cathy Frye, Correction Department Spokesperson, the revenue from the prison system's telecom contract for fiscal 2016 is around $3 million.
In addition, Community Correction is paid a 79% commission for all the inmate telephone calls within the state. Moreover, the Corrections Department receives 73% commission on both local and statewide calls and is expected to increase later but it depends solely on the cost of establishing a video system. The call rates in Arkansas are much lower than the national average of $3 for a 15 minute in-state call. Other states such as Minnesota charges $6.45 for 15 minute inmate calls.