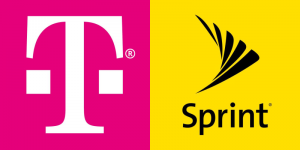 As declared by the company's CTO Neville Ray T-Mobile US covers 280 million POPs with LTE at present. The carrier had resolved to meet that coverage goal by the mid of this year and, therefore, seems to have reached that goal earlier than anticipated.
As per the T-Mobile executives, the telecom giant's LTE coverage expansion will ultimately multiply the number of markets where the company can run a retail business. As a result, T-Mobile will be put on a stronger competitive footing with the players such as AT&T Mobility and Verizon Wireless.
At MoffettNathanson Media & Communications Summit, Ray observed that the company's goal is to cover still 300 million POPs with LTE by the end of this year. It is going to be a phenomenon that will allow T-Mobile drive competition into many more major areas of the U.S.
Although it's not certain as to how much T-Mobile will go on to expand its retail presence into new markets in the current year, the phenomenon is likely to expand next year. T-Mobile has been aggressively deploying its 700 MHz A Block spectrum, covering 190 million POPs. As such, Ray noted that T-Mobile has already cleared or has contracts to clear Channel 51 broadcasters to settle interference issues from more than 140 million POPs among the 190 million.
At a conference, T-Mobile CFO Braxton Carter said that T-Mobile's "selling footprint" of retail stores is just around 230 to 240 million POPs as of now. However, T-Mobile "will be relevant to a significant increase in population coverage in the U.S." owing to the LTE coverage expansion. "It's just one adjacency of growth that we're very excited about in the future," expressed Braxton.
Verizon and AT&T claim that they now cover 308 million POPs with LTE. Sprint's LTE network also now covers 280 million POPs.