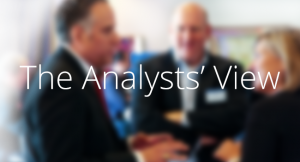 The two big telecom companies that are likely to be the victors in the first-quarter race to rack up new subscribers and retain the existing ones are T-Mobile US and AT&T Mobility. The forecast appears so as churn has shaped up as a key area of focus in the industry, confirms a research report from analysts at investment bank Jefferies.
The Jefferies analysts have also added in a research note that these carriers are ting subscribers at rates that aren't very different from their historical averages. However, they do seem to believe that churn will be a crucial metric to be observed in this quarter as T-Mobile and AT&T have been showcasing better-than-expected trends recently and Sprint and Verizon Wireless are likely to report slightly higher churn.
Earlier this month, AT&T said that it hopes to add around 400,000 postpaid customers in the first quarter, which would show up as weaker performance than what they had a year ago. Yet, the carrier also expects to see improvements in its postpaid churn. AT&T said that its postpaid churn is moving lower on both a year-over-year as well as a sequential basis. The carrier's postpaid churn in the first quarter of 2014 was 1.07 percent and 1.22 percent in the fourth quarter of the same year.
To the Jefferies analysts, AT&T appears to have gone ahead with a less aggressive stance in 1Q, seemingly preferring profitability and free cash flow to incremental market share.
As far as Sprint is concerned, the analysts seem to forecast the company to lose 355,000 subscribers during the first quarter "as the initial shock of last quarter's promotions wears off." Ever since Sprint launched the aggressive "Cut Your Bill in Half!" program in December targeting Verizon and AT&T, the analysts noted, both Verizon and T-Mobile have introduced competing offers. Verizon now offers two lines and 6 GB of data for $100, while T-Mobile offers two lines and unlimited data for the same amount.
The analysts also expect Verizon will go ahead adding only 711,000 postpaid customers within the first quarter, below the consensus forecast of 752,000. As per theses analysts, Verizon's average revenue per account will fall 0.9 percent, which is worse than Wall Street's expected 0.4 percent decline.