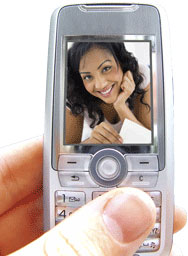 Free Government Cell Phone Service
We now offer government assisted cell phone service and free mobile phones.
Pay nothing - EVER!
Free Cell Phone
Free Minutes every month!
If you live in Arkansas, Colorado, Illinois, Iowa, Kansas, Kentucky, Louisiana, Maine, Maryland, Michigan, Missouri, Nevada, Rhode Island, Washington, Pennsylvania, Oklahoma, Wisconsin, Texas, or West Virginia and you are currently receiving some form of government assistance like Food Stamps or Medicaid, or your household income is at or below 135% of the Federal poverty level, you are qualified to receive a FREE cell phone and FREE service. You will never get a bill!
Use your free cell phone to send text messages, or call long distance to anywhere in the USA.
This service is for those qualifying fr Lifeline government assistance. Lifeline is a Federal program intended to make telecommunications service affordable to low income families. This benefit can only be taken once per household.